Watch this product and we will notify you once it is back in stock.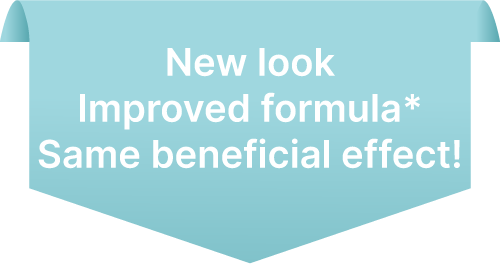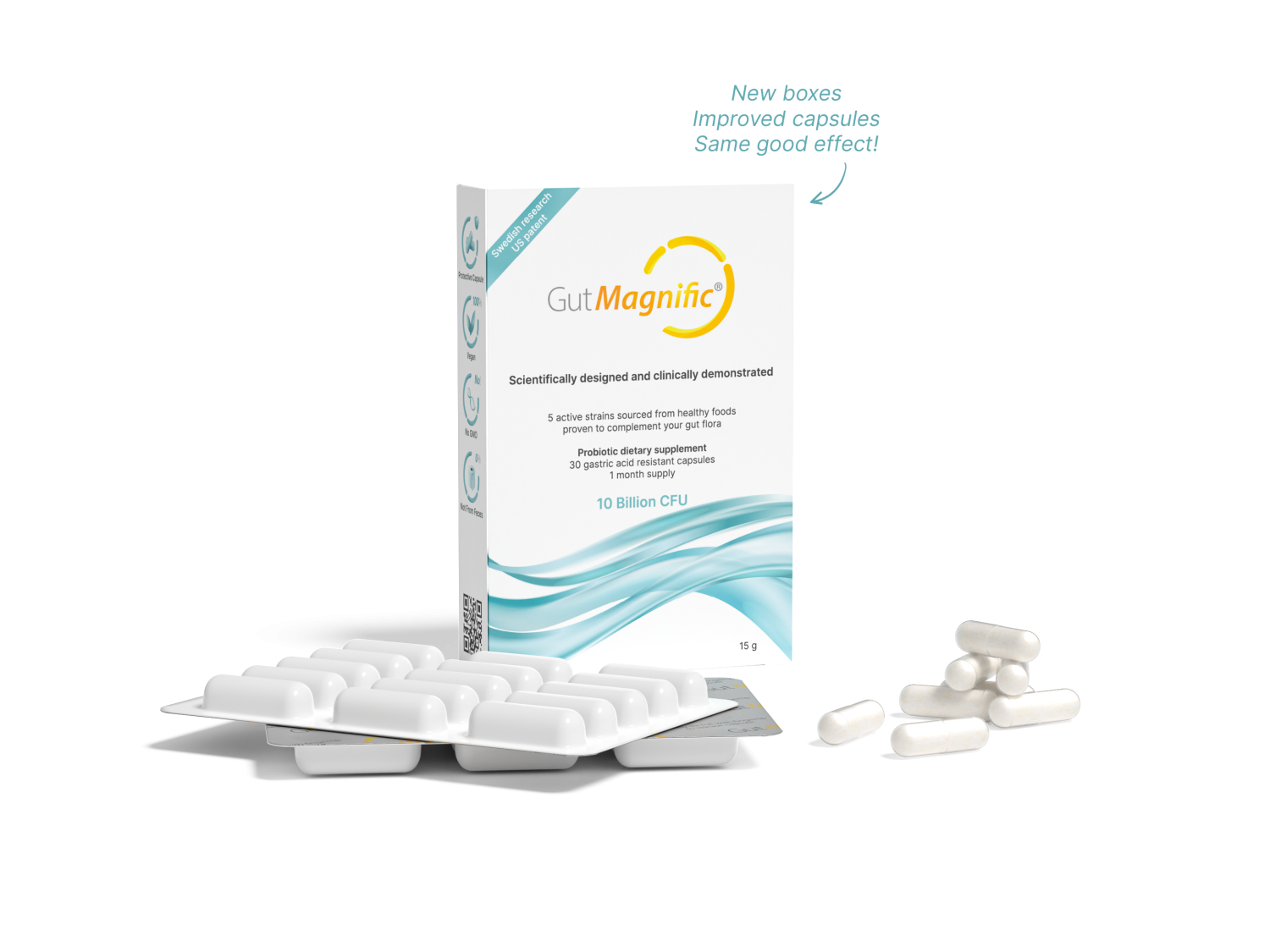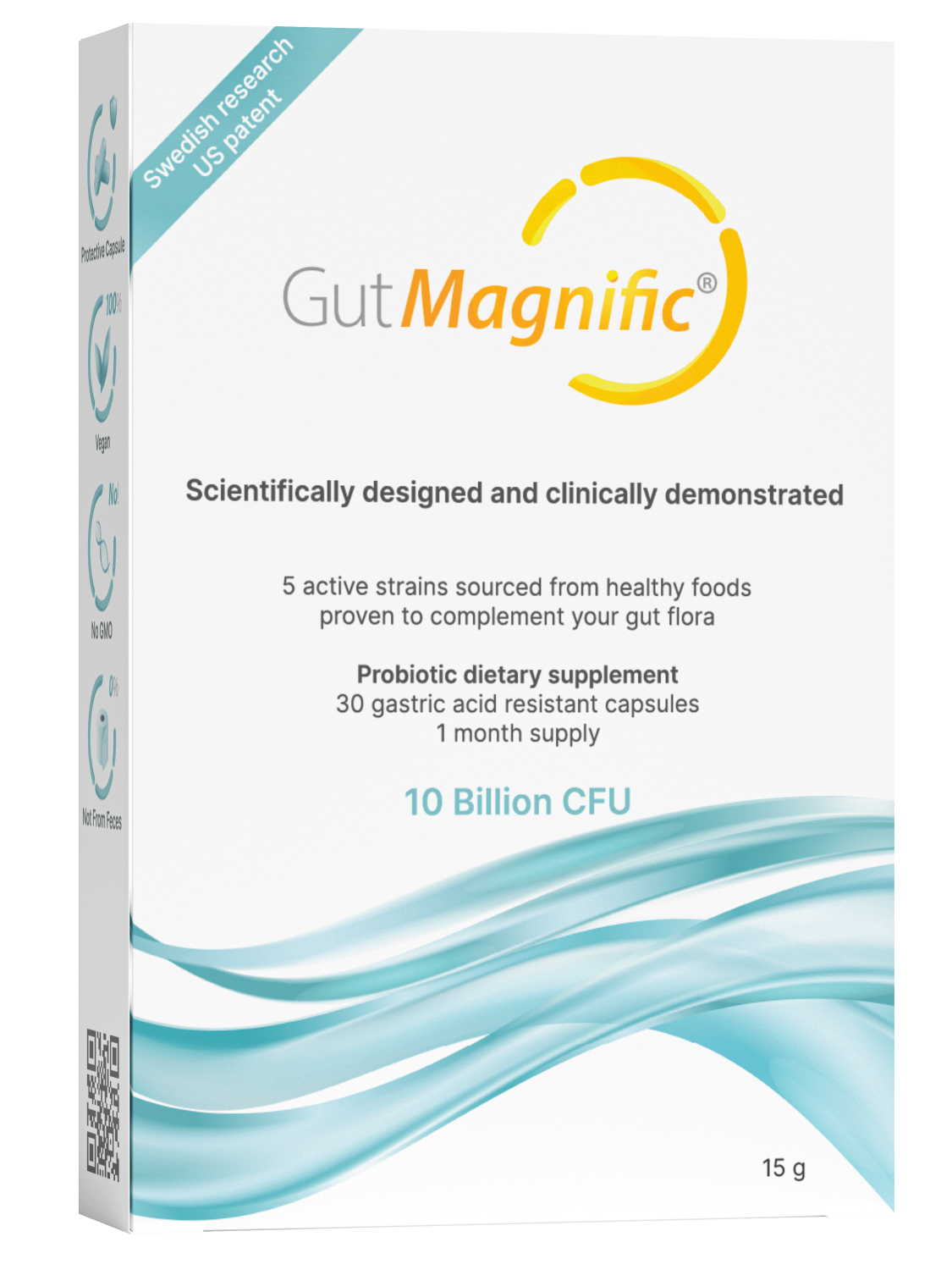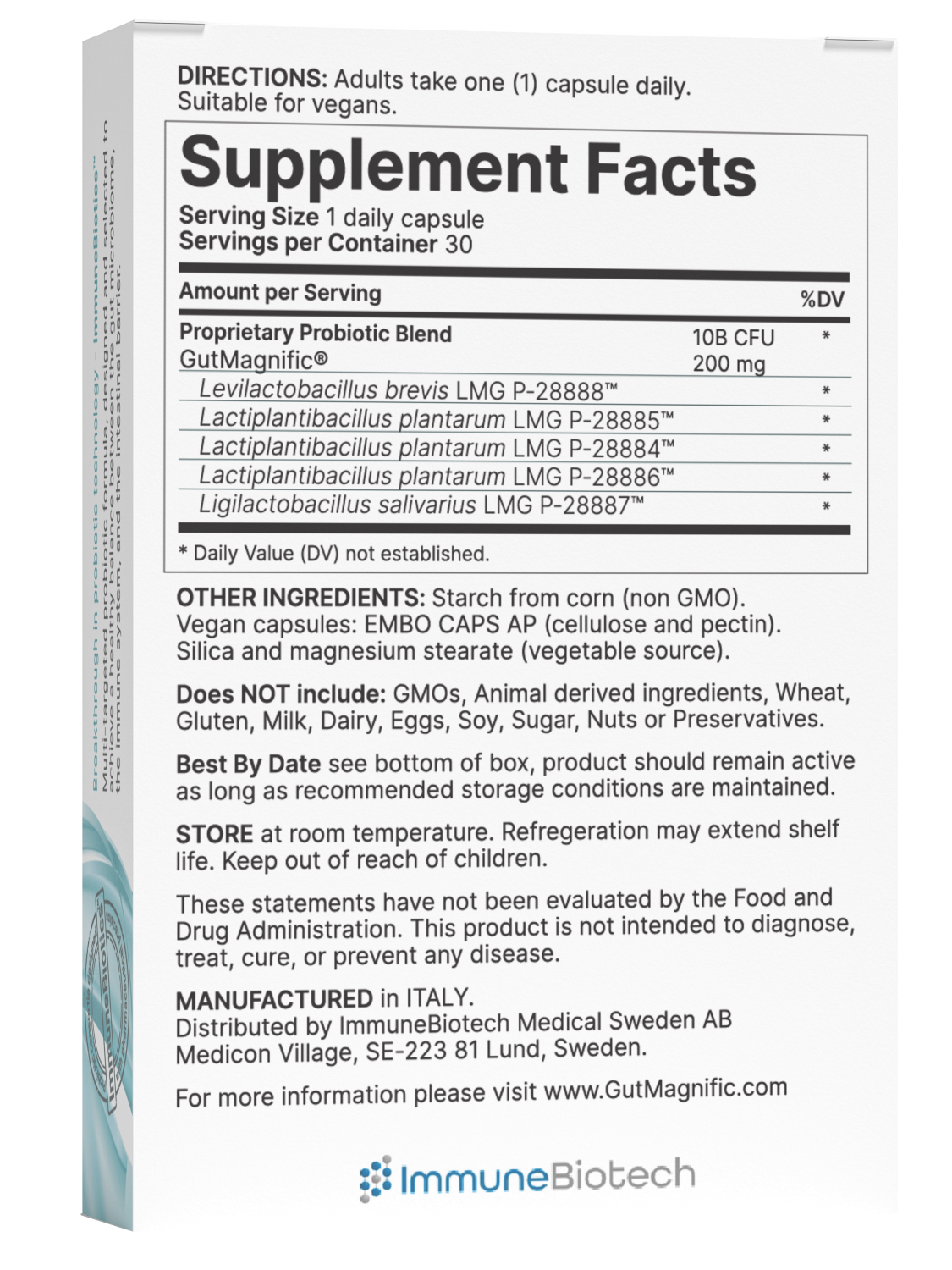 GutMagnific®
Far from an ordinary probiotic
Please enjoy our innovative multi-targeted super combination of lactic acid bacteria with proven effect to reduce the bad bugs and promote the growth of good ones in the gut, reduce the inflammation and heal the leaky gut.
One package contains 30 servings in gastric resistant capsules
One-month supply
Each capsule provides 10 billion live probiotic bacteria (CFU)
Offer:
1 package 445 SEK, plus shipping
2 packages or more - free shipping within Sweden
3-5 packages - save 10%
6 packages - save 15%

Free shipping within Sweden for orders of more than one package.
For orders more than 12 packages, please contact the customer service.
Easy payment options in next step (checkout) by credit card or bank account using Klarna. Convenient delivery by post to your mailbox.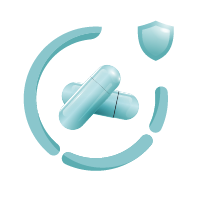 Protective Capsule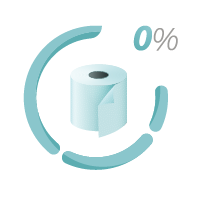 Not from Faeces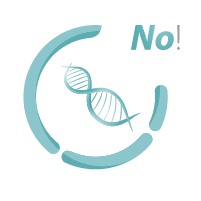 Non-GMO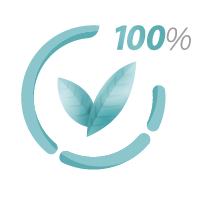 Vegan
GutMagnific® Facts
New category
GutMagnific® is the first product in a new probiotic category - ImmuneBiotics™ - designed with pharmaceutical precision to achieve a healthy balance between the microbiome, the immune system, and the intestinal barrier.
Dose and use
Each capsule contains 10 billion live bacteria, or 1x1010 colony forming units (CFU). Take one capsule daily or as recommended by a healthcare practitioner, with at least one glass of water. GutMagnific® can be taken with or without food, at any time of the day. The product can be used regularly but do not exceed recommended dose. Supplements should not be used as a substitute for a varied diet and healthy lifestyle.
Storage
Improved formula to allow storage at room temperature (15°-25°C). For longer term storage, we recommend keeping the original package in the refrigerator. Remember to store out of reach and sight of children.
Swedish research – safe ingredients
GutMagnific® is an advanced scientifically designed probiotic formula with 5 safe and natural Lactobacillus strains sourced from healthy natural foods. The product has been developed through 20 years of research in immunology, microbiology, and the interplay between the intestinal microbiota and the brain. GutMagnific® is patented and the probiotic strains are only found in this product:
Levilactobacillus (previously Lactobacillus) brevis LMG P-28888™
Lactiplantibacillus (previously Lactobacillus) plantarum LMG P-28885™
Lactiplantibacillus (previously Lactobacillus) plantarum LMG P-28884™
Lactiplantibacillus (previously Lactobacillus) plantarum LMG P-28886™
Ligilactobacillus (previously Lactobacillus) salivarius LMG P-28887™
New protective vegan capsule without gellan gum
The innovative acid-resistant capsules protect the live bacteria from stomach acid and ensuring a safe journey to the right place in the intestine.
EMBO CAPS AP capsules: hydroxypropylmethylcellulose (E464) and pectin (E440).
Other ingredients: starch from corn, silicon dioxide (E551) and magnesium salt of vegetable based fatty acids (E470b).
Probiotic strains sourced from healthy natural foods
The 5 good bacteria strains have been isolated from healthy natural foods, and not from faeces which is the common source for many other probiotics.
Suitable for vegans
The product does not contain any animal derived ingredients and is suitable for vegans.
Allergen and GMO free
GutMagnific® is free from GMO's, wheat, gluten, milk, dairy, eggs, soy, sugar, nuts and preservatives.
Reviews
Product review
Based on 33 ratings.
Jag har använt Gutmagnific regelbundet i drygt 1 år. Problem med magen har jag haft i hela mitt liv. Jag har celiaki, ibs, Mikroskopisk kolit men även Ankolyserande spondylit och sjukdomen ME. Gutmagnefic har gjort att mina magproblem som magknip, uppblåsthet, gaser, diarre har minskat rejält. Måste självklart sköta om min mage med vad jag äter men nu ger mina koständringar resultat. Nu kan jag glesa ut intaget av probiotikan och ta varannan till var tredje dag istället beroende på hur livet ser ut i övrigt.

Har hjälpt mig med min krångliga mage

Jag har tagit Gutmagnifik sedan ca 6 månader och märker stor skillnad. Magen är numera lugn, harmonisk och välfungerande. Jag har även fått mer energi. Helt fantastiskt! Har tidigare prövat annan probiotika men den har inte alls gett lika bra effekt. Jag är jättenöjd och kommer definitivt att fortsätta med Gutmagnifik! Ps. Ett extra plus för kundtjänsten som är suveränt trevlig och hjälpsam!

Så nöjd med denna produkt Efter snart 1 mån som jag tagit denna

Har sedan liten haft problem med magen. När jag sedan insjuknade i ME i 20 års åldern blev det än värre. Fick diagnos IBS och hade flera större infektioner i magen som slog ut den helt. Provade sedan olika probiotika men hittade aldrig något som verkade passa min mage. När jag via RME fick tipset om GutMagnific var jag positivt skeptisk. Men tillslut provade jag. Det ångrar jag inte. Har nu tagit GutMagnific sedan förra våren. Märkte ganska med en gång ett lugn i magen, redan efter en vecka var min mage så mycket bättre! Tar inga bulkmedel sedan juni förra året. Den sommaren fick jag inte en enda magkrasch, vilket jag alltid får sommartid annars. Just nu är jag ganska dålig i min ME, men det är pga livet. Hade jag inte tagit GutMagnific är jag säker på att jag hade vart än sämre. Vill inte vara utan och kan varmt rekommendera GutMagnific.